Is this necessary for bonding? I have read a few websites that have adviced people to purchase or get hold of a leash and collar or harness for easy bonding with their gliders. To me, I don't think it is very safe, especially with hamster leash and harnesses since it is thin, and is only suitable for hamsters.
This just got my blood boiling when I saw a staff at a pet counter, selling a hamster harness and leash to a lady, saying that it keeps the glider safe and can bring it for walks. Is that proper? I have seen a few designs that people have come up with overseas, and the harneses are thick and uses velcro to strap on, making it safe I guess…. but thin rope-like harnesses I think would just hurt the glider, especially if it tries to jump by spreading out its gliding membrane.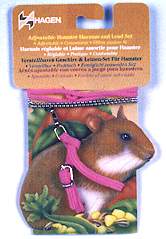 How about your thoughts? On my side, I believe the bonding pouch works well enough and once a glider learns to trust us and is already bonded, it will very likely not jump off you without a reason.